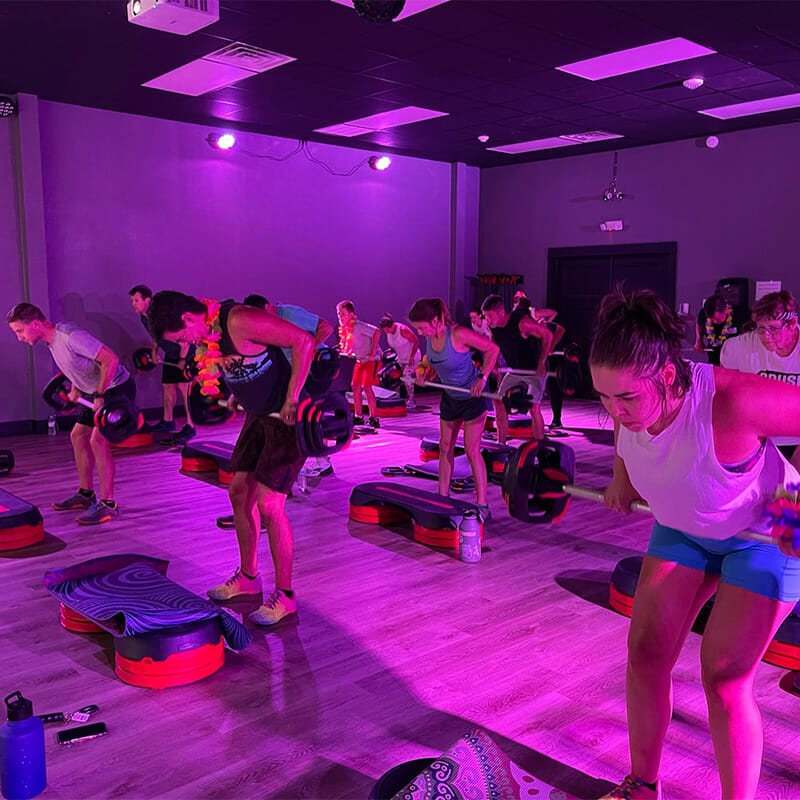 BODYPUMP™ is THE ORIGINAL BARBELL CLASS™, the ideal workout for anyone looking to get lean, toned and fit – fast.
Get Stronger. Move Better. 60 min functional training that is designed to improve overall strength and balance. Every workout consists of exercises that target your entire body, building on muscles and movements that you use daily.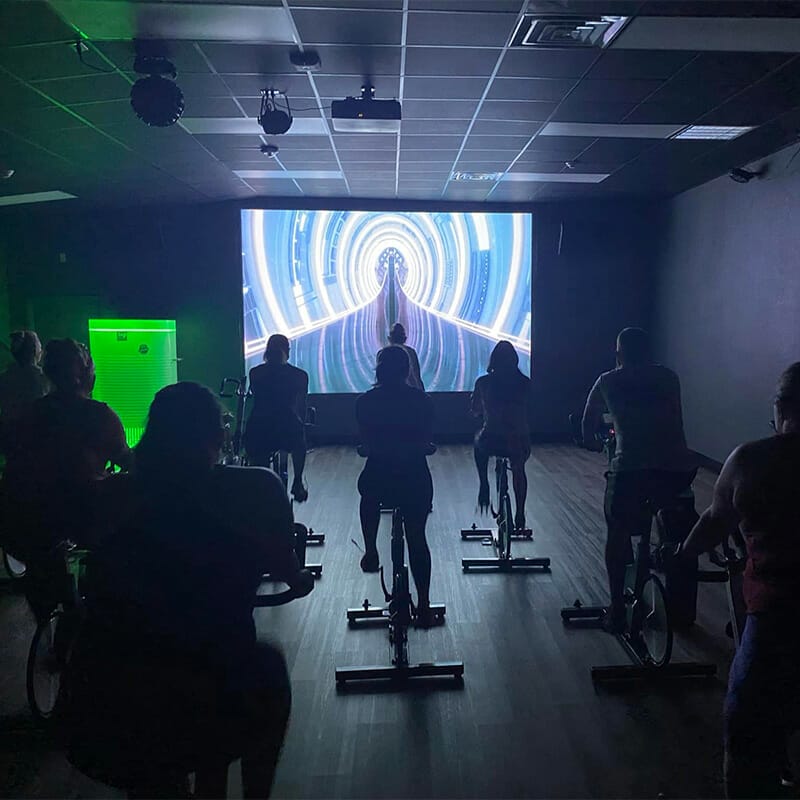 THE TRIP™ is a fully immersive workout experience that combines a 40-minute multi-peak cycling workout with a journey through digitally-created worlds. With its cinema-scale screen and sound system, this IMMERSIVE FITNESS™ workout takes motivation and energy output to the next level, burning serious calories.
Ideal for anyone and everyone, BODYFLOW™ is the yoga-based class that will improve your mind, your body and your life. It incorporates elements of Tai Chi, pilates, and yoga with a beautiful and inspiring soundtrack.
Zumba is a fitness class that combines dance and fitness moves. Inspired by Latin dance and music, Zumba uses a variety of styles in its routines, including Cumbia, Merengue, Salsa, Reggaeton, Mambo, Rumba, Flamenco, and a Hip Hop. Music selections include both fast and slow rhythms to help tone and sculpt the body.
The Step 'n' Strength class is a fun way to get your cardio and strength training. Intervals of cardio and resistance activities build muscle and burn fat. Step-n-Strength involves moving up and down the step as well as laterally, targeting your lower body muscle groups when ascending and descending the step.
Yoga uses breathing techniques, exercise and meditation. It is said to help to improve health and happiness. Yoga is the Sanskrit word for union. The physical practice of yoga includes a series of postures weaved together in styles such as Vinyasa Flow or Ashtanga and is intended to build strength and stamina, improve flexibility, coordination and balance, as well as to relax the body.
Full-body workout that combines both strength and toning with short cardio bursts to maximize results. Perfect and adaptable for all fitness levels.
Get ready to punch and kick your way to torching some serious calories. Build stamina and improve coordination, balance, and flexibility in this fun martial arts inspired cardio class.
Core provides the vital ingredient for a stronger body while chiselling your waist line. A stronger core makes you better at all things you do – it's the glue that holds everything together.
Full-body, core-centric workout, designed to provide improvement in posture, strength, stamina, flexibility and an overall feeling of wellness.
A high-energy martial arts-inspired workout. You'll learn how to punch, kick and strike your way to superior fitness and strength.
Pricing
With membership options starting at $69 per month, we have a fitness solution for every budget. Learn more about our memberships, click the button below.
Learn more about our membership options
Fill out the form below to get started
learn more