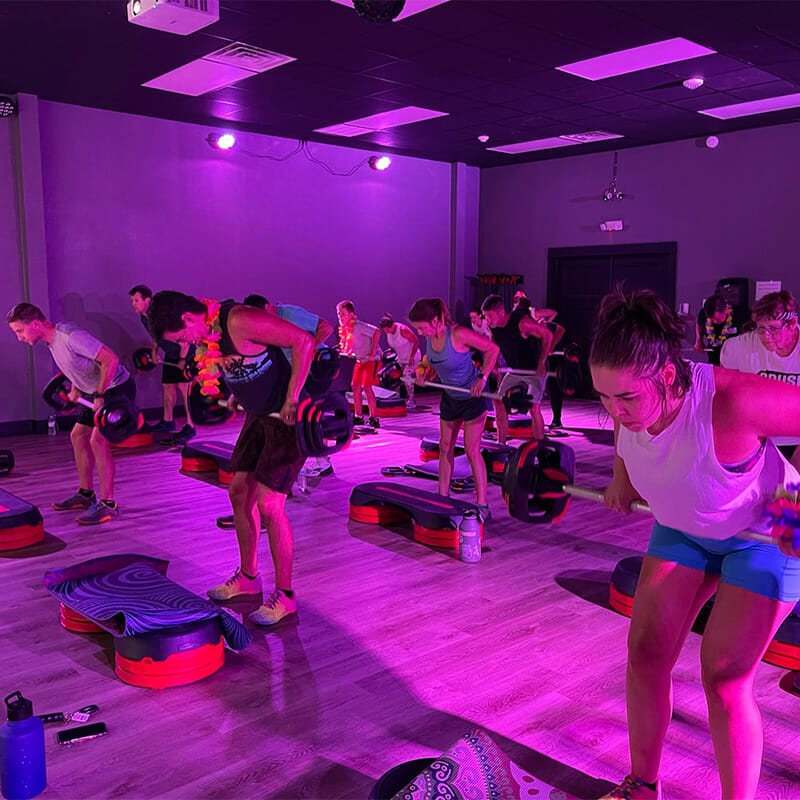 BODYPUMP™ is THE ORIGINAL BARBELL CLASS™, the ideal workout for anyone looking to get lean, toned and fit – fast.
Get Stronger. Move Better. 60 min functional training that is designed to improve overall strength and balance. Every workout consists of exercises that target your entire body, building on muscles and movements that you use daily.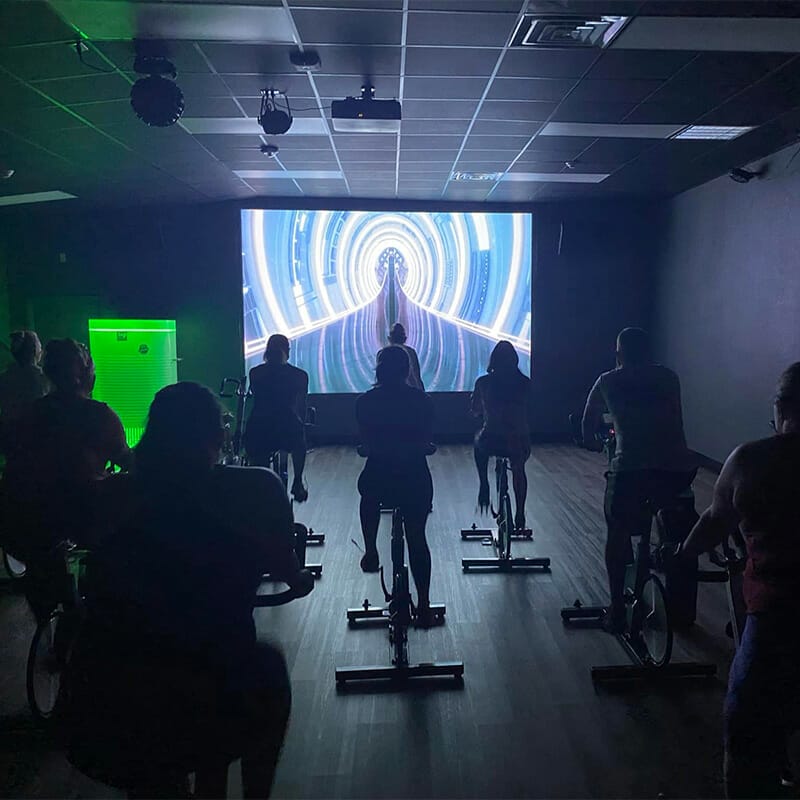 THE TRIP™ is a fully immersive workout experience that combines a 40-minute multi-peak cycling workout with a journey through digitally-created worlds. With its cinema-scale screen and sound system, this IMMERSIVE FITNESS™ workout takes motivation and energy output to the next level, burning serious calories.
Ideal for anyone and everyone, BODYFLOW™ is the yoga-based class that will improve your mind, your body and your life. It incorporates elements of Tai Chi, pilates, and yoga with a beautiful and inspiring soundtrack.
Zumba is a fitness class that combines dance and fitness moves. Inspired by Latin dance and music, Zumba uses a variety of styles in its routines, including Cumbia, Merengue, Salsa, Reggaeton, Mambo, Rumba, Flamenco, and a Hip Hop. Music selections include both fast and slow rhythms to help tone and sculpt the body.
Pricing
With membership options starting at $69 per month, we have a fitness solution for every budget. Learn more about our memberships, click the button below.
Learn more about our membership options
Fill out the form below to get started
learn more