Our founders
Melissa Whitmer, Tara Poche, Lindsey Adair
In April of 2020 the gym we were working in permanently closed. It was devastating because we all loved our clients and working in the fitness industry. We decided to step out of our comfort zone and open our own specialized fitness facility, and that's when we conceptualized and began the process to open Crush NTX Fitness. We were taking a big gamble because at the time fitness centers were closed throughout the country. We weren't sure if we would be able to open, or if things would go back to normal with in-person fitness coaching post-pandemic. Gyms opened and people were ready to get back in the gym, and we successfully opened in November 2020. Together, we have over 30 years combined in experience with coaching fitness and 17 years of personal training experience, and 4 years of nutrition coaching. We want to help you live actively and be the best possible version of yourself and fall in love with fitness.
Born in Austin and raised in Wichita Falls. She attended the University of North Texas where she studied business and met her husband Jim. Her passion for health and fitness started after her youngest son was born in 2008. She had put on a significant amount of weight during her pregnancy and struggled with high blood pressure. She made a pact with herself to lose weight so she could build strength, endurance, and confidence as a young mother of three. She knew it was necessary to keep up with her little ones and live her best life! With proper nutrition and a consistent exercise regimen, Melissa accomplished her goal and fell into a love affair with exercise. This is where her passion for fitness flourished. She began teaching group fitness in 2009. She worked in Wellness for United Regional Healthcare System and is an American College of Exercise-certified personal trainer with a specialty in functional training. She teaches a wide range of fitness classes and still has an immense passion for helping people love fitness as much as she does.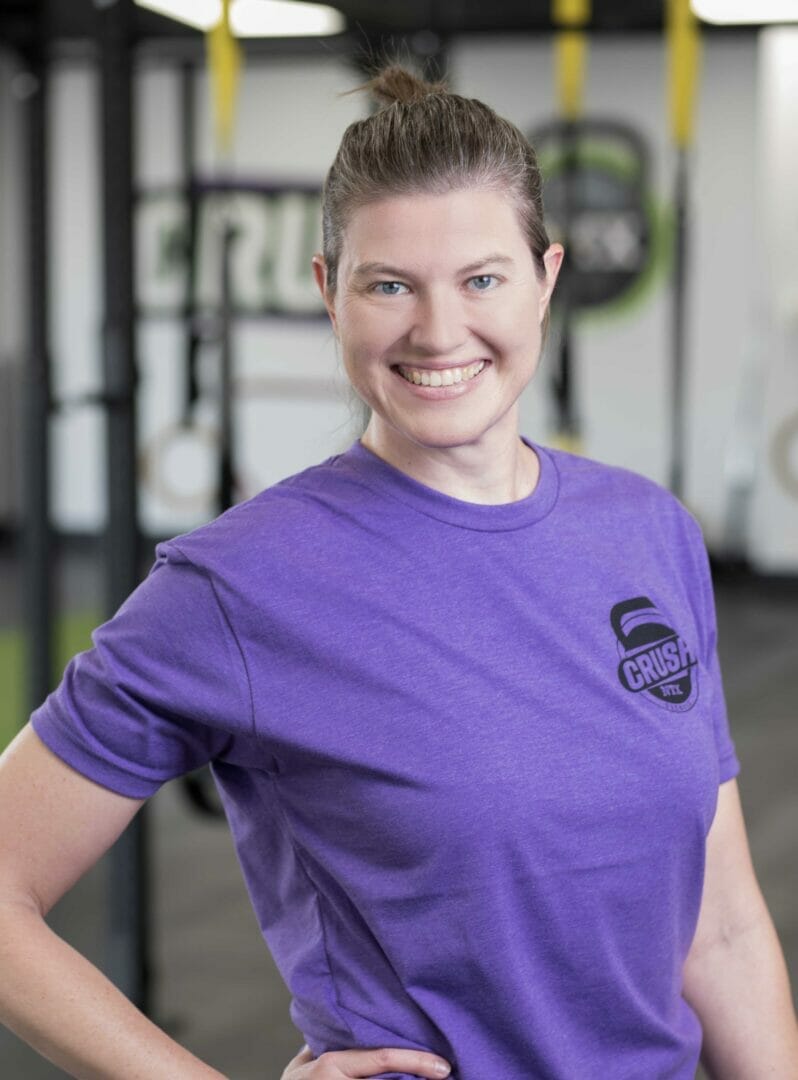 Born in Syracuse, NY, and raised in Shreveport, LA. She attended Louisiana Tech University where she studied sociology and family studies and met her husband, Seth. Not being from Texas, they got here as quickly as they could! Knowing that exercise is important, Tara tried to be active consistently, but couldn't stay interested in fitness. After years of being in and out of the gym, she discovered group fitness and quickly fell in love! It turns out that for her, a fitness community is what she needed to stay consistent. It wasn't long before she attained her first certification and began teaching classes. Ten years into her fitness career, Tara has discovered her true passions – personal training and endurance sports. She loves training one-on-one as it allows her to form more personal connections with the members she serves and helps them in a more impactful way. Tara finds joy in helping her clients achieve their goals whether it be weight loss, competing in the Hotter 'N Hell Hundred, or lifting heavier weight. She holds several certifications including ACE-certified personal trainer, ACE behavior specialist, TRX, and several Les Mills programs. Like Melissa, her passion is fitness for everyone – she loves sharing her gifts with others to help achieve their health and fitness goals!
Born and raised in Wichita Falls Texas. She graduated from Tarleton State University with a Bachelor of Science. She is a wife, mom, and a full-time nutrition coach and trainer. Her passion is coaching and educating clients in balancing their diets in a way that works with their lifestyles. Lindsey has tried every diet under the sun, and tried to find the "perfect and healthy" diet. She realized diets were not the answer. She had to find what worked for her, what she could stick to, and what allowed her to reach her goals. For Lindsey and many of her clients, "not dieting" was the answer. Too many people are stuck on the diet roller coaster and do not see success. Lindsey helps clients stop the rollercoaster and show them how to "not diet". With her help, clients can reach and maintain their goals. She works with all levels of clients, from the beginner to the advanced.
Born in Dallas and raised in Wichita Falls. Tommy has been all over the world. He joined the Army right out of High School. He developed a lifelong love for fitness during his time in the military. He competed in many fitness/academic skill competitions. He achieved Soldier of the Year, also Best Warrior, and spent 5 years as a SWAT sniper, all of which required extreme attention to detail. Tommy is certified through The National Academy of Sports Medicine, as a personal trainer. He loves to push himself and others to their fullest potential. His favorite aspect of fitness is the positive impact it has on mental health. He enjoys meditation and mindfulness and genuinely has a heart for helping people. Tommy believes we should follow our heart, even if the task seems too great.
Is an educator full-time. She found a love for fitness and started coaching Les Mills Body Pump, which then led her to become a personal trainer. She is the mom of two boys and is affectionately referred to as a "Chicken lady or quad-mother" She is passionate about fitness, coaching, and helping others. Wants her clients to get stronger, feel good about themselves, and achieve their goals.
Believes that everyone has their own unique fitness journey. His journey has focused on three components: skill acquisition/performance, endurance records, and FUN. The human body is a precious and miraculous gift from God. He has been so fascinated with the body that it became the focus of his academic pursuit. He has a Bachelor of Science in Kinesiology from Mississippi College and a Master of Science in Exercise Science from the University of Houston-Clear Lake. Walker's mission is not only to guide you to your fitness goals but to help you find joy in your journey. Outside of training, he can be found hanging out at a coffee shop reading Christian apologetic books, geeking on anything Star Wars or hanging out with friends.
Get started
Click the button below to book a free intro. See if Crush NTX Fitness is right for you.
Fill out the form below to get started
Take the first step towards getting the results that you want
Free Intro